2023 Week 7 Term 1
Dear Parents
Thank you for another wonderful week at St Joseph's School. Last week, I attended the annual Priest/Principal's Gathering at Coffs Harbour and missed the Whole School Assembly on Friday. The weeks seem to fly past as each day is filled with busy learning and extra activities within the school.
It was great to hear that so many parents joined with us on Friday afternoon to share in your child's achievements, listen to our classes share their learning and enjoy the Choir sing. These Assemblies are for all parents to attend and again, feel part of the school. Please know that you can wait inside the school grounds on our Assembly days ready to collect your child at bell time from the COLA pick up on King Street.
Lenten Experiences
During this time of Lent, we are led to contemplate once again that Jesus was both a human person and at the same time divine. The Lenten narratives always begin with Jesus in the desolate wilderness of the desert.
The Jordan Valley was a fertile area. However, Jesus would not have had to travel a great distance to find himself in a desert wilderness. The area was not only geographically rough, but it was also full of bandits and rebels - a dangerous place to be on your own.
The desert wilderness serves as a place of preparation for Jesus as he commences the last three years of his life and begins his active ministry which culminates with the utter desolation of His Passion.
So, while this experience was filled with pain, doubt and loneliness the desert is also a place of revelation and transformation for him.
Why do these emotionally charged events of Lent and Holy Week resonate so strongly within us?
Perhaps it is because we can personally relate with the humanity of Christ's own experience. In our personal struggles, doubts, missteps, losses and life-changing challenges we, in essence, share in His Passion.
The great promise of our Catholic faith that we celebrate at Easter is that after the desolation of the cross, life will be transformed and prevail.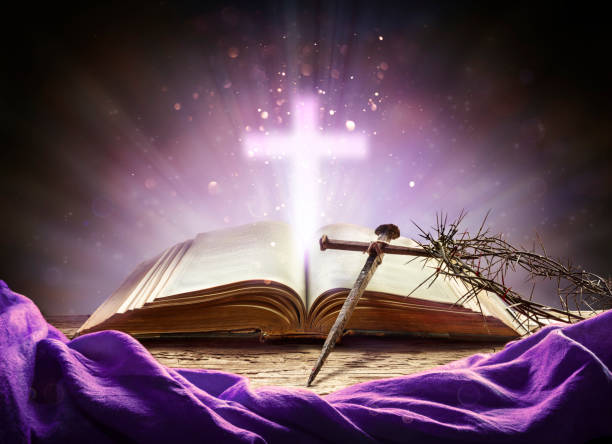 Parents & Friends Association
I would like to take this opportunity to express my sincere thanks and gratitude to our outgoing P & F role bearers. They gave outstanding service and commitment during their tenure on the P& F committee. Your dedication and hard work have made a significant contribution to the growth and success of St Joseph's School, and your efforts did not go unnoticed.
Your tireless efforts have helped to create a better environment for our children, and your contributions have been invaluable.
Our outgoing role bearers for 2023:
President – Anna Stavrevski
Vice President – Ross Walker / Tanya Welton
Secretary – Natasha Dy
Treasurer – Megan Smallwood
Incoming role bearers for 2023:
President - Anna Stavrevski
Vice President - Ross Walker / Tanya Welton
Secretary - Kathleen Hayden
Treasurer - Megan Smallwood
Congratulations on your election to your new positions! Your dedication, hard work, and commitment to the school have been recognised by fellow parents of the school, and we are confident that you will do an excellent job in your new roles.
We, as a school, believe that you will be great representatives of St Joseph's School P & F. We anticipate, with excitement, the positive changes and improvements you may bring during 2023.
Once again, congratulations.
COMPASS Platform
We are preparing to change over!
As part of a restructure across the Diocese of Lismore, St Joesph's School, Wauchope will be moving to a new communication & school management platform called - COMPASS School Manager, the Compass platform will become our school community communication tool from the Wednesday 26 April 2023
About the Compass Platform
The Compass platform is a web-based system which is accessible on any modern web browser (Internet Explorer, Firefox, Chrome & Safari) or by using the Compass School Manager iOS or Android App. Every parent/guardian/carer receives a separate login to Compass which we be provided to you.
The Compass platform includes many different features, you will have the ability to:
Receive notifications regarding school events, news and information

Enter an explanation for your child's absences

Communicate with your child's teachers,

Update your family contact details (mobile phone & email)

Download and view your child's academic reports

Book parent-teacher conferences (parent/teacher interviews)

Pay and provide digital consent for events (No more permission slips)

Pay school fees
Your login details will arrive via your personal email address, during the April holidays, 2023. Each parent/guardian/carer will receive a username and login provided that we have a valid email or your correct email address. If you share an email address with your significant other, then you will receive two emails with two unique log-ins and these will be sent to you. Your username and password is unique to you, families will not share a username and password, and will come from an address noreply@compass.email - you may need to check your junk mail box.

Smartphone Access
Download the Compass School Manager App (

Google Playstore

OR

Apple Store

)

Wait for your unique username and log in to be emailed to you after 5.00 pm Wednesday 12 April 2023

Open the app on your device

Search for our school by searching for "Wauchope" and then by scrolling through the list of schools and choosing "St Joseph's Primary School - Wauchope"

Use the unique username and log in sent to you by email

Read the welcome message posted on the dashboard
Desktop Access
If you wish to use the desktop version of the platform please note the following;
Once you receive your unique username and log in, open a new tab on your prefered browser and navigate to

https://maclplism-nsw.compass.education

Use your unique username and password to log into the platform

Read the welcome message posted on the dashboard
For more information you can visit Compass for Parents or for any assistance email the school at waup@lism.catholic.edu.au
Baby News
Congratulations to our special IT specialist James and his wife Melissa on the birth of their son Noah.
Holy Week & Easter Mass Times
PALM SUNDAY - Saturday 1 April & Sunday 2 April
Vigil/ Mass: Children's Liturgy - 6:00 pm, Our Lady of Lourdes church
Sunday Masses: - 7:30 am, Our Lady of Lourdes church
HOLY THURSDAY - 6 April
Mass of the Lord's Supper - 7:00 pm, Our Lady of Lourdes church
GOOD FRIDAY - 7 April
Stations of the Cross: - 10:00 am, Our Lady of Lourdes church
Divine Mercy Novena - 2:30 pm, Our Lady of Lourdes church
Passion Celebration: - 3:00 pm, Our Lady of Lourdes church
HOLY SATURDAY - 8 April
Vigil Mass of Easter - 7:00 pm, Our Lady of Lourdes church
EASTER SUNDAY - 9 April
Mass - 7:30 am, Our Lady of Lourdes church
Mass - 9:30 am, St Peter's Catholic Church, Long Flat
Harmony Week
This year Harmony Week is celebrated on Monday 20 – Sunday 26, March 2023. Harmony Week is a time for all Australians to remember and respect our diverse cultural backgrounds and to share what we have in common. The message of Harmony Week is, "everyone belongs". The week is a time to reflect on the importance of respecting each other and our differences. Students and staff at St Joseph's, Wauchope will participate in a liturgy that will focus on recognising our diversity and bring together Australians from all different backgrounds in a sign of respect and sense of belonging.
Stations of the Cross
In preparation for Easter, students at St Joseph's School will be learning about the Stations of the Cross with Fr Felix. This traditional devotion allows students to reflect on Jesus' journey to the cross and the sacrifice He made for humanity's salvation. The students focus on a different station, learning about the events that took place and discussing their significance. Through this practice, the students deepen their understanding of the passion of Christ and are better able to appreciate the Easter season.
Project Compassion
Your generous support can help change lives today - and For All Future Generations
This Lent, St Joseph's Primary School, Wauchope is supporting Caritas Australia through their main annual fundraising campaign, Project Compassion. Spanning across the six weeks of Lent each year, Project Compassion brings thousands of Australian schools, Parishes and supporters together to raise funds for people living in some of the most vulnerable communities across the world.
Project Compassion mobilises Australians to raise much-needed funds to help alleviate poverty, promote justice and uphold dignity in the most vulnerable and marginalised communities in the world. Without Project Compassion, Caritas could not do the work that they do.
Your donations and support enable Caritas Australia to work alongside vulnerable communities in Australia and overseas to address the challenges of poverty, and to drive lasting change for a better tomorrow.
In place of Project Compassion boxes in classrooms, St Joseph's has created a fundraising page to support Caritas through Project Compassion. If you wish to donate please follow the link below:
Sacramental gifts for Children undertaking the Sacraments can be purchased from
St Agnes Uniform Store - 6 Boronia Street, Port Macquarie
NAPLAN (National Assessment Program-Literacy and Numeracy)
successfully commenced on Wednesday for our Year 3 and Year 5 students. Students have completed Writing, Reading and Language Convention (Spelling/Grammar/Punctuation) and Numeracy today.
Catch up tests will follow next week for those children who were absent for any of the assessments. We are proud of our students for the manner in which they have gone about doing these tests for each of the different learning areas.
Results for the NAPLAN assessments will be distributed later in the year.
Assembly Awards - Friday 31 March 2023
ES1A: Nathan Howarth, Andrew Finlayson, Audrey Hedges, Lorelei Hoffman & Jazzy-Jane Dy
ES1H: Reggie Manwarring, Hunter Fletcher, Scarlett O'Brien, Cooper Clarke & Lila DeGraaf
S1C: Maizie Manwarring, Zane Graham, William Singh & Nash King
S1M: Benjamin Graham, Olivia Mudford, Bodhi Copp & Merin Majo
S1P: Eli Gentle, Deklan Donovan, Melody Attard & Benjamin Nichols
S2KL: Karla Lucas, Louise Unger, Olivia McLean, Ivy Pope & Evan Scott
S2PL: Drew Arnett, Annabelle Gould, Zoe Welton, Ruby Joseph & Mika Paine
S2S: Lucy Seymour, Mackenzie Douglas, Edith Hornery, Dominic Mudford & Flynn Loosemore
S3C: Peyton McCrostie, Maddison Saville, Evan Webb, Jessica Dennes & Billy Pickering
S3CL: Noah Searson, Isabel Thompson, Mia Rixon, Brody Cook & Max Gillard
S3S: Jack Drummond, Eli Prosser, Jason Loumeau, Ebony Munt & Sienna Austin
Term 1 - 2023
| | | |
| --- | --- | --- |
| | | Term 1 Week 8 - NAPLAN |
| Sunday | 19/03/2023 | St Joseph's Feast Day |
| Monday | 20/03/2023 | Year A Lent Liturgy Week 4 |
| | 20/03/2023 | International Day of Happiness |
| | 20/03/2023 | Inclusion Team PP meetings with families / DCLP Interviews - IEW |
| Tuesday | 21/03/2023 | Inclusion Team PP meetings with families / DCLP Interviews - IEW |
| | 21/03/2023 | Harmony Day |
| Wednesday | 22/03/2023 | Inclusion Team PP meetings with families / DCLP Interviews - IEW |
| | 22/03/2023 | P & F Meet & Greet Evening/ Dominos Pizza Fundraiser |
| | | Term 1 Week 9 |
| Monday | 27/03/2023 | Year A Lent Liturgy Week 5 |
| Tuesday | 28/03/2023 | Polding Touch Trials |
| Wednesday | 29/03/2023 | The Sacrament of Reconciliation |
| | 29/03/2023 | Intergenerational Gardening |
| | 31/03/2023 | Whole School Assembly - Stage 2 Hosting |
| Friday | 31/03/2023 | Whole School Cross Country |
| Saturday | 01/04/2023 | Palm Sunday Children's Liturgy |
| | | Term 1 Week 10 |
| Thursday | 06/04/2023 | Last day for Term 1 |
| | 06/04/2023 | Whole School Rewards |
| Friday | 07/04/2023 | Good Friday - Stations of the Cross |
Diocesan Swimming Carnival
Friday 3 March 2023, Emily Saunders, Isabel Thompson, Ivy Pope, William Saunders, Rhett Moylan and Ruairi Groogan represented the Hastings Sports Zone at the Diocesan Swimming Carnival. Huge congratulations to all swimmers for giving it their best. Congratulations to Emily Saunders for making it to Polding for Backstroke.
Winter Sports Trials
Friday 10 March 2023, eight students from our School travelled to take part in the Diocesan Winter Sports Trials. These students all tried their best and should be congratulated on their sportsmanship. Congratulations to Coopa Andersen for making it through to the Polding team.
Polding Summer Sport Trials
We send our best wishes to Brody Cook, Jack Marchment and Peyton McCrostie who progressed to the Lismore Diocese touch football team. We wish these students all the best at Parkes on Tuesday 28 March 2023.
Cross Country
Our Annual Cross Country to be held Friday 31 March 2023 at Andrews Park. Please see the Operoo Note for the schedule and conside helping out on the day.
St Joseph's beatiful Choir performed at the Wauchope Lasiandra Festival on Thursday 9 March 2020. Thank you to Mrs Moss for leading such a wonderful performance.
St Patrick's Day
Students dressed in green to support and raise money for Carita's Project Compassion. Project Compassion mobilises Australians to raise much needed funds to help alleviate poverty, promote justice and uphold dignity in the most vulnerable and marginalised communities in the world. Without Project Compassion, Caritas could not do the work that they do.
Students enjoyed green slushies and learnt about St Patrick and Project Compassion, our 'why' of the day.
The Mini Vinnies team would like to thank our St Joseph's families for their support.
Mr Seymour's Account of visit to LA
Over the course of Week 4 and Week 5, I was fortunate to have the opportunity to travel to Los Angeles with a group of selected teachers from the Catholic Schools from the Diocese of Lismore to attend the LA Religious Education Conference at the Anaheim Convention Centre.
This was an international conference with attendees, keynote speakers and information sessions run by a wide range of people from within the Catholic Church across the world.
Some of the highlights included;
Meeting Fr Greg Boyle - an amazing Jesuit priest doing fantastic work with disadvantaged people throughout Los Angeles (google Homeboy Industries for more information). We were able to tour his facility and experience first hand the work and results his team are achieving.
Listening to New York Bishop Joseph Espaillat, the youngest Catholic Bishop in the USA discuss the way in which he is trying to call the young people of New York to live in God's grace and to embrace the power of the Holy Spirit.
We were fortunate enough to visit a school during our tour. We sat in on classes and learned from the staff and students of St Monica Montrose. We are very blessed to be in the educational setting that we have here in Wauchope and our Diocese.
We were able to attend Mass and tour both the Cathedral of Our Lady of the Angels in Downtown LA and The Christ Cathedral in Anaheim. Both of these are amazing modern structures that retain the sacredness and foundational history of the church within stunning modern architecture.
I feel very privileged to have had this opportunity and look forward to bringing my learning back to our school and Parish communities in the future. I would also like to extend a big thank you to Mrs Carrick for caring and supporting S3S in my absence.
Regards from Dane Seymour
Leader of Pastoral Care
FlexiSchool was down
Last Friday FlexiSchool suffered an inconvenient a technical service issue. Thank you to all parents who continued to purchase via a manual format. This is the first time we have encountered an issue. In the event this happens again please know that we will accept cash sales on the day. If you could supply a paper bag with your childs name, class, order and money we will ensure your child receives their special lunch order.
Business Sponsorship Needed
We had such a positive response from our recent Winter Trials about the new representative footbal jerseys, we have decided to launch a range of soccer jerseys.
St Joseph's is seeking interest for sponsorship, especially from parents and families who wish to promote their business. We are currently in the design phase. Please contact Renate Pope at renate.pope@lism.catholic.edu.au or by calling the school Office (6585 1745) for a letter of sponsorship form or further details.
Thank you again to Mid North Coast Allied Health, Office Choice, Scott Cooper Metal Roofing, BDM Heavy Vehicle Repairs, Pope Tiling, Wattle Recruitment Agency, Handy Andy Tech Support for their generous support so far.
Art work titled: GATHAY NYIIRUN WAKULDA
"Lets us all go together as one" Jamie Donovan